...about the same age as Bernard, the narrator of this story, my beloved team was the New York Mets, not the Red Sox. The Mets had a player by the name of Pumpsie Green in 1963.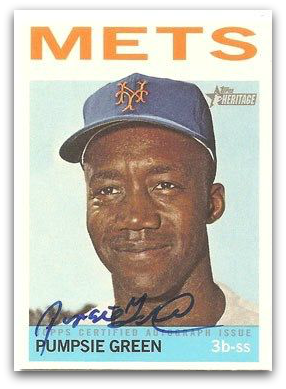 PUMPSIE GREEN
He had been traded from Boston after the 1962 season. Pumpsie didn't play in too many games for the Mets, but the name stuck with me.
As I began to study my baseball history — and the sport of baseball has a rich and fascinating history — I learned what team integrated first and which player that was. Everybody knew it was Jackie Robinson with the Brooklyn Dodgers in April 1947.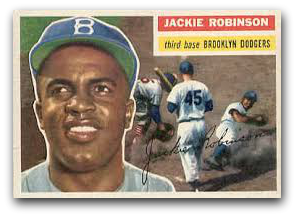 JACKIE ROBINSON
A few months later, in July, I learned that the second team to sign an African-American player was the Cleveland Indians with Larry Doby.
LARRY DOBY
I assumed the entire major leagues quickly integrated. I was wrong.
It took the New York Yankees, to my surprise, until 1955 to sign an African-American when catcher Elston Howard suited up.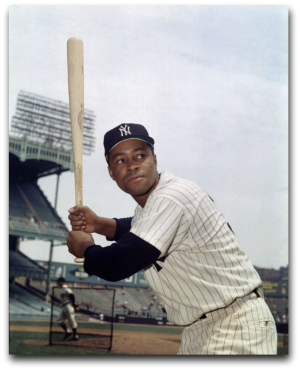 ELSTON HOWARD
And the last team to allow a black player to join their ranks? The Boston Red Sox. And the player? There was that name again — Pumpsie Green. It had been twelve years since that day in 1947 in Brooklyn with Jackie.
Pumpsie was not the quality of player that Jackie was. But that didn't mean Pumpsie didn't face the same kinds of racism.
Boston was known as a racially divided city long before Pumpsie played for the Sox. Ask Bill Russell, the Celtics All-Star center, on what even he had to endure as he led his team to many NBA championships. Fortunately for Pumpsie, both he and Russell were from the San Francisco/Oakland Bay Area, and knew each other. Russell took the young shortstop under his wing.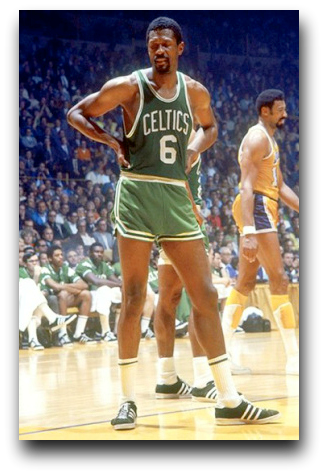 BILL RUSSELL
Pumpsie's entrance into major league baseball was not an iconic, national moment, as was Jackie's. Nonetheless, it provided closure, an endnote, to the story of baseball integration. It had taken much too long, and there was still a tremendous way to go. But at last, on July 21, 1959. MLB could finally say its sport had fulfilled the promise of Jackie Robinson.
Pumpsie Green's story is well documented in many fine books written for an adult audience. But none is written for the very young. Until now.
I hope you … and Pumpsie, enjoy the story of Bernard.
Barry Wittenstein
New York City
December 2016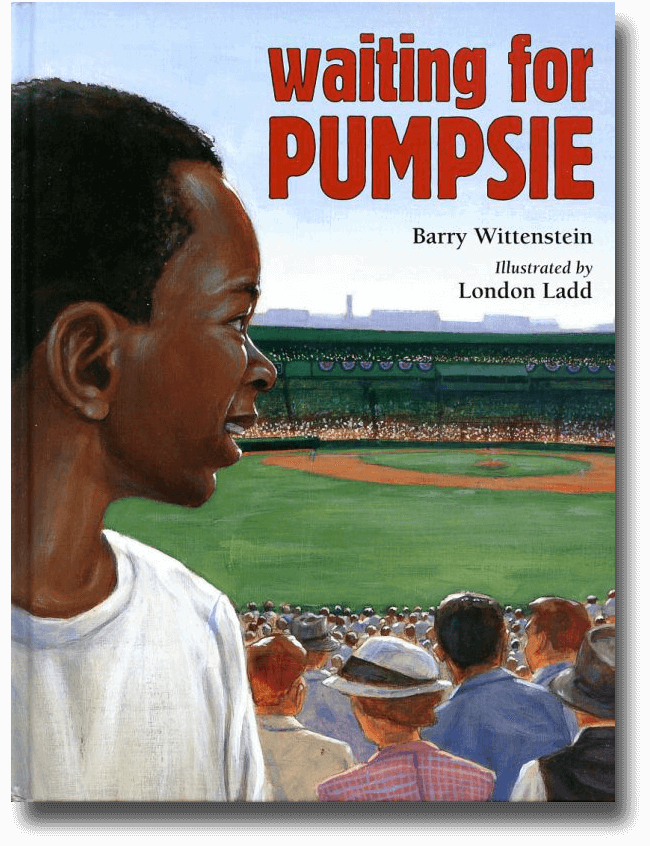 "Waiting For Pumpsie" now in stores.
Order online now at IndieBound, Powells, Amazon and Barnes & Noble